Cypherpunk Academy announcements
Workshops for learning to use peer-to-peer encryption technologies
Welcome to the Cypherpunk Academy announcement list!
We are a guild of technologists who aspire to uphold & advance cypherpunk ideals.
Previous workshops and meetups were produced primarily for in-person presentation. For a sample, see the Tor Fundamentals slide deck on the old site.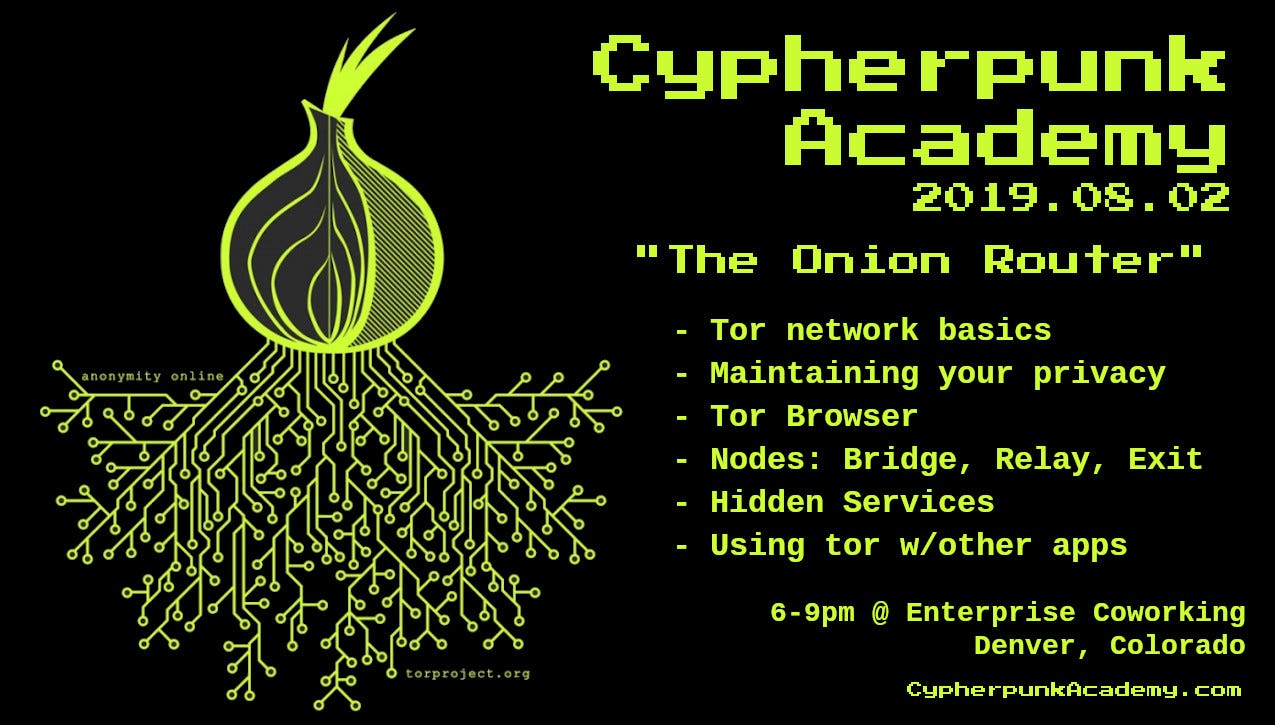 Now we're back with an online-first approach, including an LMS (learning management system) to host our next two workshops:
Intro to Linux command-line interfaces

Running your own Bitcoin node
Each will consist of multiple real-time sessions, self-serve content, and discussion forums to share projects & knowledge.
Sign up to receive updates on our progress!
In the meantime, tell your friends